DRC spokesperson Vicky Levack to speak about the human rights case at Gay Pride event in Bridgewater July 9: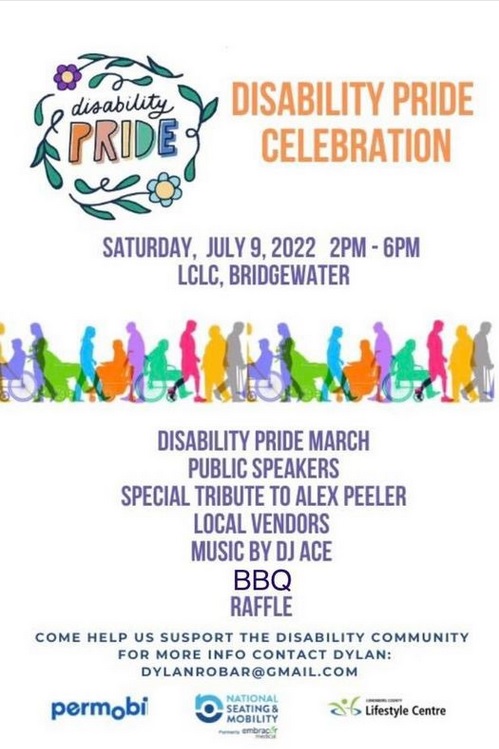 ---
Town of Bridgewater:
DISABILITY PRIDE MARCH & CELEBRATION
>>> This Saturday at 2 p.m. at the LCLC
We're excited to invite you to celebrate Disability Pride at the LCLC this Saturday, as our community shares awareness and promotes acceptance of the Disability Community while working to end ableism.
WHAT'S HAPPENING?
The event will take place on Saturday, July 9, 2022, from 2 to 6 p.m., beginning with a Disability Pride March that will start from the lower parking lot at the Lunenburg County Lifestyle Centre on Cook Road (135 North Park Street, Bridgewater NS).
The afternoon celebration will also feature public speakers, music from DJ ACE, a special tribute to Alex Peeler, vendors who support people with disabilities, a BBQ, raffle, and more.
Event organizers will be donating the proceeds to Bonny Lea Farm and Muscular Dystrophy Canada in remembrance of Alex Peeler.
All are welcome to turn out and support the Disability Community. For more information, contact event organizer Dylan Robar at dylanrobar@gmail.com.
Disability Pride Celebration in Bridgewater